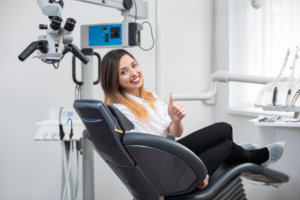 When it comes to dental emergencies, the importance of timely and specialized care cannot be understated; if you don't seek the correct help quickly, your smile's health and beauty are in jeopardy! While general dentists are well-suited to handle a wide range of oral health issues both minor and serious in nature, sometimes the expertise and savvy of an endodontist is needed. Here's more about what kinds of dental emergencies endodontists are capable of handling and why you shouldn't hesitate to visit one if the situation calls for it.
What Are Endodontists?
Technically speaking, all endodontists are dentists; they attend dental school and undergo all of the training that a general dentist receives. However, less than three percent of all dentists are endodontists—but what differentiates them from general dentists?
Endodontists usually complete an additional two or more years of training beyond dental school; this continuing education focuses on diagnosing tooth pain and root canal treatment, as well as other procedures relating to the interior of teeth. Since in many cases a diseased tooth can be saved with endodontic treatment, endodontists proudly refer to themselves as "Specialists in Saving Teeth."
What Types of Emergencies Require an Endodontist?
While a tooth with minor damage or a cavity might feel uncomfortable, it doesn't always constitute an emergency—however, situations where you experience sudden and unrelenting tooth pain, or you're at risk of losing a tooth, can be quite severe. Even though general dentists can treat dental emergencies, some conditions require specialized care from an endodontist. If you or someone you know is experiencing any of the following conditions, visit an endodontist right away:
You have severe or unbearable tooth pain that persists or worsens.
You've noticed a large crack or chip in one of your teeth that's exposed the dental pulp.
Part of a tooth has broken off completely, or the tooth has broken into multiple pieces.
It's also common to experience fever, swollen gums or a sore throat in addition to these symptoms.
What Types of Treatment Can Endodontists Perform?
While the type of treatment you receive will depend on your individual circumstances, most endodontic emergencies are the result of an issue within the tooth's pulp. This means that root canal therapy is the go-to option.
A pulpotomy, or baby root canal, can be used to save a severely decayed tooth if the damage is confined to the crown. It's often performed on children with baby teeth, but can be used in older children and adults just as well.
A pulpectomy can be completed on teeth that are no longer alive and can treat primary or permanent teeth with infected pulp. It involves removing all of the pulp and roots and then cleaning the canal to prevent further infection; like a pulpotomy, it's often the first step in root canal therapy.
Your teeth are precious, so recognizing the signs of a dental emergency that requires endodontic care can make a significant difference in preserving your oral health!
About the Practice
Here at Worcester Endodontics, we're excited to offer patients and families in the Worcester community an unrivaled level of high-quality care! Under the talented leadership of Dr. Karyn Stern and Dr. Niusha Nikkholgh, our staff is capable of administering a wide variety of endodontic treatments that are certain to assist you or your loved one's hurting smile. If you have any questions about the blog or you or someone you know needs emergency endodontic treatment, don't hesitate to contact the practice promptly for assistance. Telephone: (508) 731-8564.