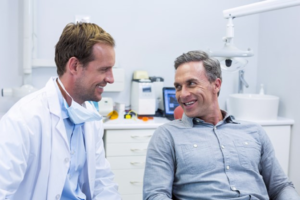 Root canals have an unfair reputation; despite all of the things you might've seen about them on television or heard through the grapevine, this dental treatment isn't super painful or incredibly frightening at all! In fact, it actually gives a compromised tooth the best possible chance of being salvaged. That said, if your dentist has informed you that it might be necessary, you shouldn't worry about a thing. Although, you might still have concerns about the expected length of the procedure. Here's a little more information to help you feel confident about committing to treatment.
An Overview of the Root Canal Process
To put it simply, a root canal is the go-to procedure for a tooth that's been damaged or compromised, often due to unaddressed tooth decay. This treatment allows your dentist to essentially remove the damaged tissue of the tooth, fully sanitize it, and outfit it with a restorative dental crown to ensure that it's able to healthily remain inside your mouth. Root canals are extremely common, with over 15 million of them taking place in the US every year!
How Long Does Root Canal Therapy Take?
Generally, root canals are a relatively quick procedure; in fact, most people can return to work or school directly after the procedure. The average treatment time is about 30 to 60 minutes, with more complex cases sometimes taking around 90 minutes. Sometimes, it might also take two appointments depending on the circumstances. It also depends on the tooth being treated, with molars taking slightly longer than canines or incisors.
First, your dentist will numb the area surrounding your tooth so that you feel absolutely no pain at all. Once that's done, it's simply a matter of your dentist removing the infected/damaged tissue, filling and sealing the canal, and then placing the final restoration. The process moves quite fast once you're seated in the chair!
Root Canal Therapy Recovery
Following a root canal, it's normal to see some soreness and discomfort once the anesthetic wears off. This discomfort can last for a few days but should begin waning over time. It can usually be managed with the assistance of over-the-counter pain relievers, ice packs and other types of at-home remedies. Of course, you'll also need to keep your mouth as clean as possible by practicing diligent oral hygiene and be sure to reach out to your dentist if you experience any complications.
Though root canals might seem a little intense, they serve a very important purpose in that they allow patients to retain their compromised natural teeth—and they aren't outright painful at all! That said, you can also rest assured that you'll experience very little downtime, both during treatment and following it.
About Worcester Endodontics
Here at Worcester Endodontics, we're excited to offer a wide range of treatment options for patients and families in Worcester, including root canal therapy! If you or a loved one is suffering from dental pain and you've been informed that a root canal might be necessary, you can rest assured that our skilled team is capable of handling it with ease and ensuring total comfort throughout the process. If you have any other questions about the blog or you'd like to schedule a visit, contact us today! Telephone: (508) 755-3636.