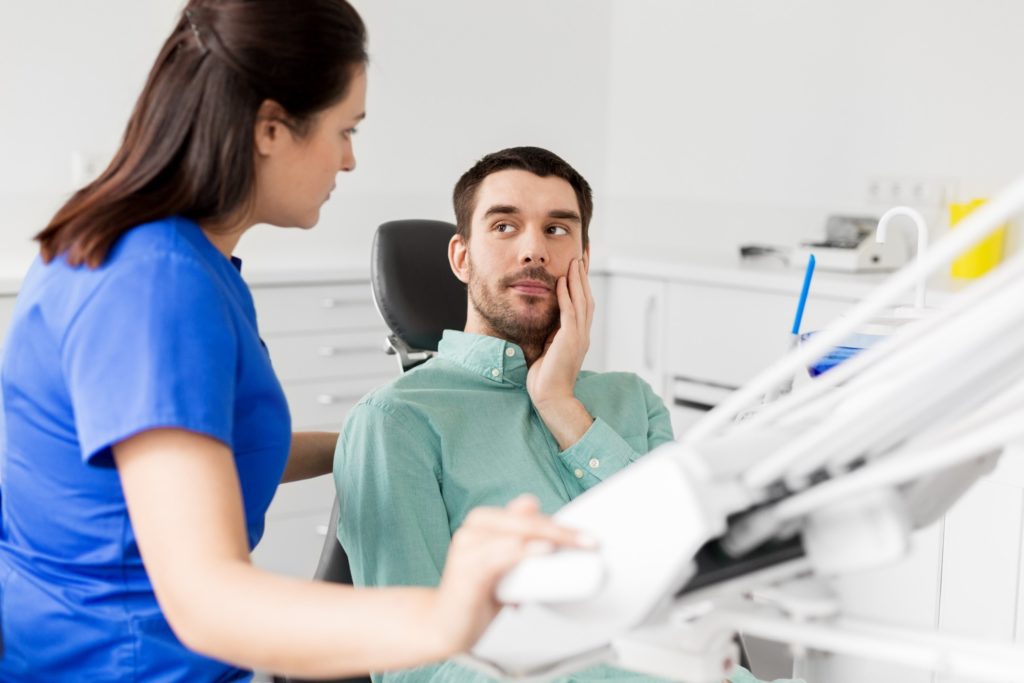 Although root canal therapy is often feared, it's actually positive news: it means your tooth is another step closer to being fully functional and healthy once more! Whether you recently had your first root canal or it's been several years since your last one, you may have questions about the recovery process, such as "Is pain after a root canal normal?" To learn the answer, read on.
An Inside Look at the Initial Recovery Period
To keep you comfortable, the root canal procedure starts by numbing your mouth. Once that numbing agent wears off a few hours later, it's natural to feel a bit of discomfort. To combat this, patients are encouraged to get plenty of rest, avoid eating hard or crunchy foods, and take an over-the-counter pain reliever as directed. Within a few days, your tooth should feel as good as new.
A Few Signs That You Should Call Your Dentist
There are a few tell-tale signs that you should call your dentist. The first is if the pain is getting worse instead of getting better. You should also get in touch with your dental team if you are struggling with symptoms of an infection, like a fever. In some cases, endodontic retreatment is necessary to save your tooth and restore your pain-free smile. Simply put, it's better to be safe than sorry. So, if the pain persists or increases after a few days, schedule an appointment to come back for an exam.
What Does Endodontic Retreatment Involve?
Although pain following a root canal doesn't automatically necessitate retreatment, there are some cases where that's the next best step. In that case, we will numb your mouth, ensure you're comfortable in the treatment chair, and get to work on retreating the tooth. After opening the tooth and accessing the root canals, a thorough cleaning is performed and the tooth is refilled. Again, you will be provided with a list of aftercare instructions designed to make your recovery period as smooth and pain-free as possible.
While some discomfort following a root canal is normal, it's never a good idea to ignore symptoms like pain. After all, your pain receptors are designed to communicate that something may be wrong! If you ever have any questions during the recovery process, don't hesitate to get in touch with your endodontist.
About the Practice
With two exceptional specialists leading the way, our team at Worcester Endodontics can help patients with everything from root canal therapy to endodontic retreatment. To help make the process of saving your tooth as smooth as possible, we offer convenient appointment times throughout the week and welcome dental insurance. If you would like to learn more about what is and isn't normal following a root canal or you'd like to schedule an appointment, visit our website or call (508) 791-7435.