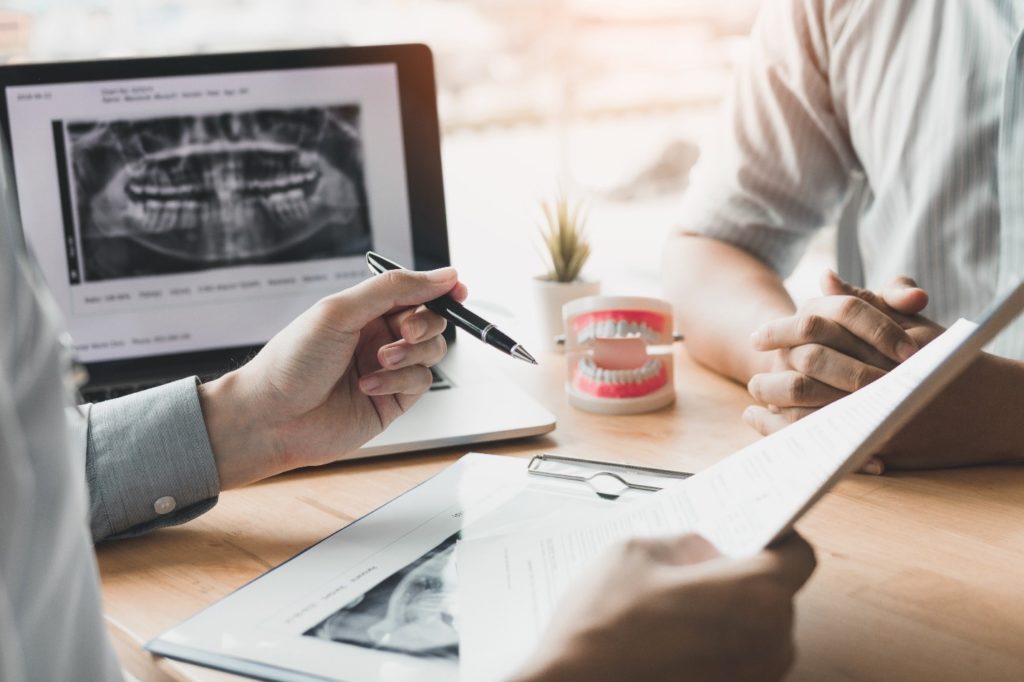 From "apicoectomy" to "intentional replantation," there are lots of unfamiliar words you may hear the first time you visit an endodontist. The good news is that we are here to help! Although rare, root resorption is something that can happen with adults, and it needs to be detected and treated in the early stages. With this in mind, keep reading to learn what it is, the early warning signs, and how your endodontist can address it!
What Is Root Resorption?
Root resorption refers to the process where the body breaks down and absorbs the tissue surrounding the tooth. While it's essential for children (it's how the roots of their baby teeth dissolve in time for their permanent ones to emerge), it's a rare phenomenon in adults. Typically, it occurs in response to something traumatic, like extreme grinding, excessive orthodontic force, or intense tooth bleaching.
The Warning Sign of Root Resorption to Look Out for
External cervical resorption (ECR) is the process where the root resorption begins on the outside of the tooth and works its way inward near the gumline. In the early stages, you might notice pink spots or small holes that look like cavities. However, this condition is usually asymptomatic, meaning there often isn't any unusual pain, immense swelling, or other noticeable symptoms. That's why it's so important to visit your dentist every six months! These periodic appointments will ensure that your teeth, gums, and jaw are periodically being monitored and that any oral health problems are detected in the early stages.
How Root Resorption Is Treated
The good news is that the initial pink spots can be easily treated, requiring no further care. Unfortunately, if holes have formed along the tooth near the gumline, then more extensive treatment may be necessary. While the exact approach will depend entirely on your specific dental needs and smile goals, root canal therapy or a tooth extraction and dental implant are common solutions.
While each treatment is 100% personalized to your specific dental needs, the goal is always the same: to save your natural teeth. If that's no longer viable, that's okay – we can rebuild your smile and bite with a lifelike and durable solution, like a dental implant. So, don't wait to schedule an appointment if you notice pink spots or need treatment for root resorption. The sooner you visit your endodontist, the sooner your smile will be restored!
About the Practice
Worcester Endodontics is led by two talented endodontists, Dr. Karyn Stern and Dr. Niusha Nikkholgh. Together, they are proud to offer our patients a wide range of tooth-saving treatments, from endodontic surgery to root canal therapy. We also provide sedation dentistry for those that struggle with dental-related anxiety or need some additional help staying calm in the treatment chair. If you want to learn more about root resorption or you'd like to schedule an appointment, don't hesitate to visit our website or call (508) 791-7435.